Early Childhood
Department Description
The department of Philip A. Emery Elementary Center (PEEC) is comprised of two programs: early childhood education and elementary school. The Early Childhood Center (ECC) serves Deaf and Hard-of-Hearing students starting at age 3, and the elementary school provides instruction from kindergarten through 6th grade.
Department Belief
The early childhood and elementary Deaf and Hard-of-Hearing students have the aptitude to develop and perform well in the language, communication, socioemotional, academic and physical aspects through instruction, collaboration and teamwork of teachers and staff, and parents and guardians.
Department Goals:
Every student receives maintenance and additive American Sign Language/English bilingual education, where they study standards-based language arts, mathematics, social studies, science, physical education and other subjects.
Each student learns and develops study skills and problem-solving skills, and maintains their family and community relations to thrive in the school and home communities.
Each student is given the opportunity to study American Sign Language (ASL), Deaf Studies and Deaf arts as well as participate in extra-curricular activities for linguistic, identity, social and physical development as Deaf and Hard-of-Hearing persons.
The early childhood education center and elementary school teachers and staff engage parent and community stakeholders in school improvement efforts, where student performance and extra-curricular activity data inform the school community and the state board of education stakeholders on the viability and appropriateness of the vision.
Early Childhood Center
The Early Childhood Center (ECC) provides an accessible and inclusive environment focused on the needs of Deaf and Hard-of-Hearing students. Our ASL/English bilingual education supports bilingual literacy development and fosters critical thinking skills. The inclusion of early childhood peers who are hearing benefits both groups. Students, who are Deaf or Hard-of-Hearing, are exposed to additional spoken language. Students who are hearing are exposed to additional American Sign Language. They also learn and gain their own preschool skills in addition to developing a strong sense of self-identity while in our early childhood education program. Play-based learning experiences following each student's lead are an integral part of our curriculum to help our children develop their socioemotional and cognitive skills as they learn about each other and the world around them. Our family-centered approach builds on each family's strengths and provides them with the support and resources to enhance their child's development and learning. Our ECC integrates a human diversity perspective into our daily practice by providing an environment where we teach, model and experience respect and love for peer and family diversity.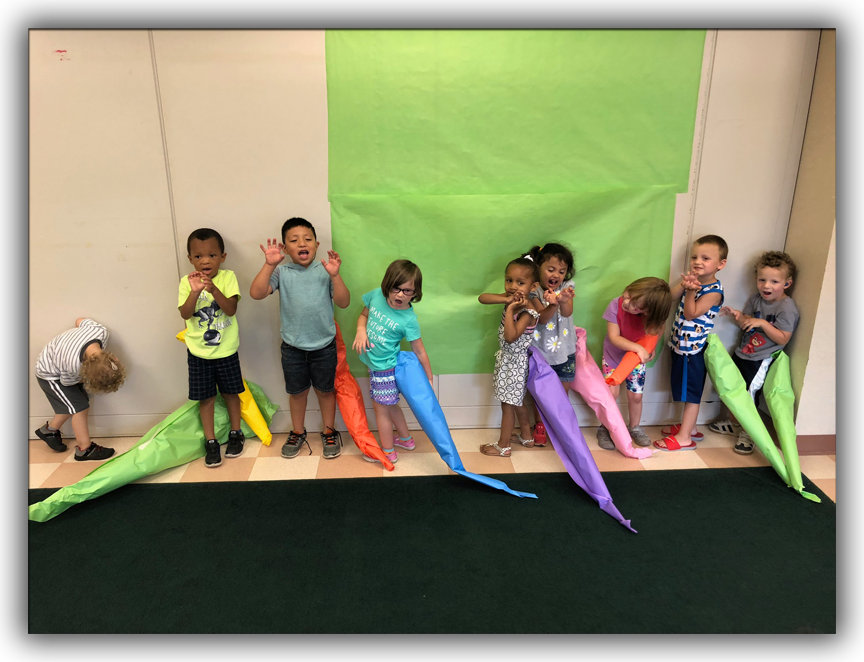 Belief of Early Childhood Center
The KSD Early Childhood Center (ECC) believes that children, who are Deaf or Hard-of-Hearing, and their families have the right to educational services that provide early language acquisition. We recognize that families are our students' first teachers and that we (school and families) are partners in their early education. The ECC emphasizes a bilingual education in which acquisition of both the American Sign Language and English language is fostered.
Goals
The child will develop:
A primary language through natural acquisition in a visual environment similar to language acquisition in an auditory environment.
A second language acquired through natural and instructional methods that connects the primary language with second language learning and literacy achievement.
The kinds of cognitive knowledge needed to succeed in the elementary grades.
The social and emotional intelligence to interact with children and adults of all ages and cultures.
Curriculum
The Early Childhood Center (ECC) utilizes a developmentally appropriate curriculum to serve the age span of children within each group and with respect to different needs, interests, and developmental levels of those individual children. Our program is based on the High-Scope Curriculum, which effectively combines sound educational theory with developmentally appropriate experiences. The cornerstone of High-Scope's early childhood curriculum is active learning composed of personal, hands-on experiences. The curriculum is designed to promote the development of physical, social, emotional, and cognitive skills. A bilingual communication in education is used based on the model from the ASL and English bilingual education research and practices for the acquisition of both American Sign Language and English. Assessment procedures are based on the Child Observation Record (COR) from High-Scope, bilingual checklists, and literacy and communication observations.
Preschool & Pre-Kindergarten Classes
To better prepare Deaf and Hard-of-Hearing students for Kindergarten when they transition from preschool to elementary school, the ECC has two designated classes: preschool and Pre-Kindergarten. The classes use the High-Scope curriculum which aligns with the Kansas Early Learning Standards.
The preschool class is for students who need language acquisition primarily in American Sign Language (ASL) and secondarily in English, and foundational mathematics (for example, uppercase and lowercase letter recognition, fingerspelling, one-on-one counting correspondence, learning how to spell and write their names, labeling, story read-aloud) as well as socioemotional and physical development and other content areas.
Students in the Pre-Kindergarten class continue with their ASL acquisition and development (developing students' conversational pragmatics and narrative skills) and academics (bilingual language arts in the areas of letter and word recognition, emerging reading skills, early bilingual literacy appreciation and development, foundational mathematical awareness and development, and content areas). Students' socioemotional and physical development aspects are also taught to the students. Students in both classes receive the services of speech-language therapy, occupational therapy and physical therapy.
ASL and Spoken English Services
The Speech-Language Department provides ASL and spoken English support and assessment-based services. Deaf and Hard-of-Hearing students in the ECC may be seen directly in small groups, in individualized sessions and/or through consultation. In speech and/or language, students work on goals specific to their needs through theme-based small group and/or one-on-one instruction, play, and hands-on activities.
Skills students may work on:
Articulation
Auditory Learning
Clarification Strategies
Communication Strategies
Fluency
Language
Semantics
Speechreading
Vocabulary
Peer Model Program
Our program offers a developmentally appropriate and bilingual early childhood program for children who are deaf or hard-of-hearing. We believe that children learn from other children as well as from adults.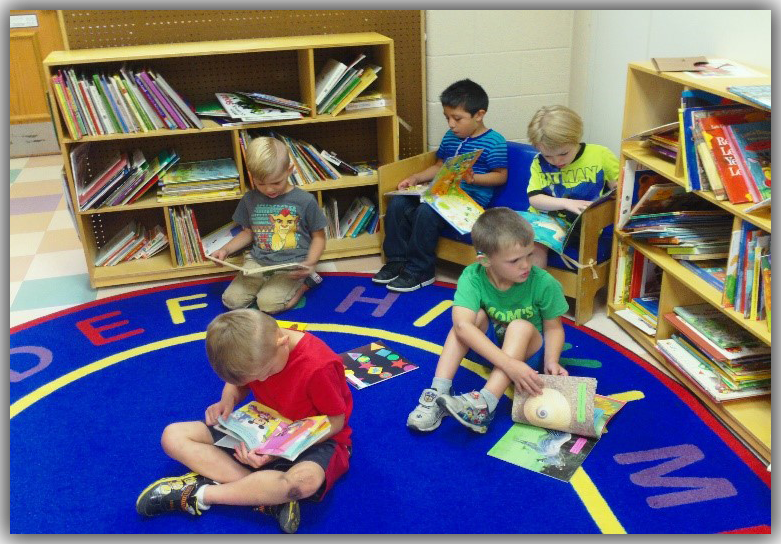 The inclusion of early childhood peers who are hearing benefits both groups. Children who are deaf or hard-of-hearing are exposed to additional spoken language. Children who are hearing are exposed to additional American Sign Language. Peer models will also learn and gain their own preschool skills while in our Early Childhood program. Each classroom may have one hearing peer.
Peer models are selected by the following criteria:
Peer model children must be at least 4 years old and toilet-trained at the time of application.
Peer model children have Deaf/Hard-of-Hearing siblings attending or planning to attend KSD.
Peer model children pass all portions of a developmental screening given by their local school district and supply a copy before being scheduled for the 3-day observation in April. If selected peer models wish to continue as 2nd year peer models, they do not need to undergo a developmental screening but need to submit a written request.
Peer model children obtain an average score of 2.5 or above in the areas of Initiative, Social Relations, and Language & Literacy as measured by the Child Observation Record (COR). The COR will be done by the KSD Early Childhood Team.
An annual pure tone hearing screening by your local school district or KSD will be required.
A hearing student with an IEP cannot be considered for the peer model slot. The peer model program is to provide "typical developing peers" with deaf and hard-of-hearing students.
Contact Information
Petra M. Horn-Marsh, Ph.D.
Head Teacher
913.324.5848 (videophone)
phornmarsh@kssdb.org